2009

Health Care
Related Topics
Using Mobile Technology to Influence Health Care Reform
Mobile Commons
AUGUST 21, 2009
Mobile Marketer published an article this morning in which many mobile industry experts shared their opinions on ways the government could use mobile technology to help pass health care reform legislation. This seems like the perfect opportunity to share some of the exciting ways our customers have been using mobile to influence health care legislation over the past few months. True Majority sent a text message broadcast asking people to call their Senators before they went on summer recess and pass health care reform.
Thursday: AARP Endorses the House Health Care Bill. Friday: AARP Turns to Mobile Commons to Drive Calls to Congress. Saturday: Bill Passes the House.
Mobile Commons
NOVEMBER 9, 2009
Additionally,  AFSCME , working with the Watershed Company , used a combination of paid online media, email, and text messages to drive thousands of calls to congress this week through our voice advocacy applications to give a voice to their supporters and help pass the health care bill.  As did the Communications Workers of America , Planned Parenthood , Working America (AFL-CIO) and others. AARP  members who were signed up to receive mobile alerts through Mobile Commons received a text Friday morning asking them to call their Congressional representatives.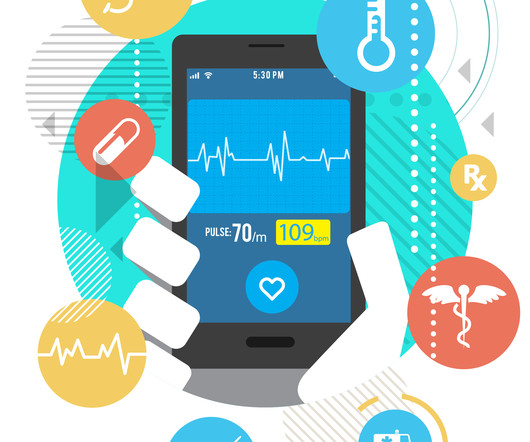 Environmental Scan of Text Messaging Interventions Supports SMS Applications in Healthcare
Mobile Commons
MARCH 2, 2015
Department of Health and Human Services published an environmental scan titled " Using Health Text Messages to Improve Consumer Health Knowledge, Behaviors, and Outcomes."  The scan studied evidence on text messaging interventions from 2009 to 2012 to determine the effectiveness and acceptance of text messaging as an intervening tool in healthcare. In May 2014, the U.S.
August Hot List: Mobile Learning Content
mLearnopedia on Blogspot
SEPTEMBER 7, 2009
Best of Mobile Learning August 1, 2009 to August 31, 2009 Featured Sources The following are the top items from featured sources based on social signals. Daydreamer , August 22, 2009.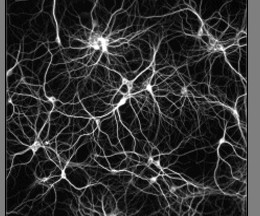 Mobiles, Artificial Intelligence and Cloud Computing Merge — MobileBeyond
mlearnopedia delicious
FEBRUARY 24, 2010
Health care became an electronic collaboration of patient and provider, driving down health costs, improving physical and mental well-being. Copyright © MobileBeyond 2009. But it was a special day–an inevitable one–when mobile devices, artificial intelligence and cloud computing merged. All became real. Reality became anything people wanted it to be.
Mobile Commons Appoints Anthony Risicato as CEO and Expands Client Rosterd
Mobile Commons
AUGUST 19, 2009
New York — August 19th, 2009 — Mobile Commons, Inc., a pioneer of easy-to-use technology for mobile marketing campaigns, today announced the appointment of Anthony M. Mobile Commons' mobile messaging platform provides innovative solutions to marketers and agencies for mobile campaign management. Risicato as its Chief Executive Officer. In addition, the company announced that it is expanding its partnerships with agencies on mobile marketing campaigns, leveraging its robust technology platform. Includes powerful geo-location technology. About Mobile Commons.
Mobile Commons, 9/11 Memorial and NASCAR Partner on "Text to Remember" Program
Mobile Commons
SEPTEMBER 10, 2009
NEW YORK – September 10, 2009 – Mobile Commons, Inc. , a pioneer of easy-to-use technology for mobile marketing campaigns, today announced its partnership with the National September 11th Memorial & Museum and NASCAR in launching the "Text to Remember" program. This program is being promoted in conjunction with the NASCAR Nationwide Series on September 11, 2009. Public can add name to 9/11 "Honor Roll" with option to donate $5 via text message. custom racecar, designed by the North South Motorsports team, will be unveiled and driven by Benny Gordon. About Mobile Commons.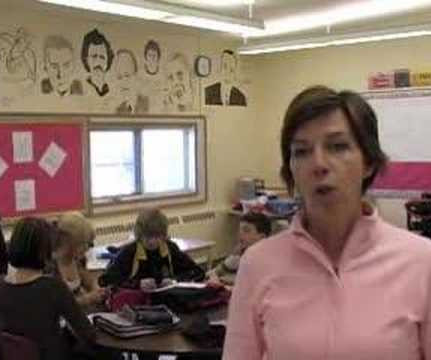 mLearning Is the New Custom eLearning @ DigitalOvers.net
mlearnopedia delicious
JUNE 6, 2010
For example, an application designed to run on Apple products that helps the user identify plants and offers care instructions is actually an m-learning teaching tool, though most users may not think about the fact that they are really learning.  SilkWeb creates both off-the-shelf and custom eLearning courses for a variety of clients in the fields of higher education, health care, business, government, automotive, and non-profits. This goal can be achieved by school health education. Comments Tags: Custom , eLearning , mLearning. Though technologyâ??s 0.860 seconds.
ramblings: Learning with 'Appropriate' Technology in Africa: PC Labs or Mobile Phones
mlearnopedia delicious
MARCH 28, 2010
► February (1) e-Learning - The Next Wave ► 2009 (2) ► December (2) Mobile Health Care in Cambodia MirandaMod About Me John Traxler View my complete profile. With anything other than the simplest system, these are complicated, unclear and often contested. Is it infrastructure, capacity and organisation? Is it national, cultural and linguistic diversity?
Relevant Science: "Mobile Learning: Trends and Challenges"
mlearnopedia delicious
MARCH 28, 2010
troops in Afghanistan 5 hours ago Tesserae Caesars Palace 5 hours ago INTERMEX POWER Is Health-Care Reform Constitutional? Information: Dennis Kucinich Supports Health Bill Tea Party Signals and Decisions Science Blogs WWSHS Anecdote Does Dark Energy Exist? skip to main | skip to sidebar Relevant Science Comments and links to reports on science, and its applications. Eastern.