Government

Simulation
Related Topics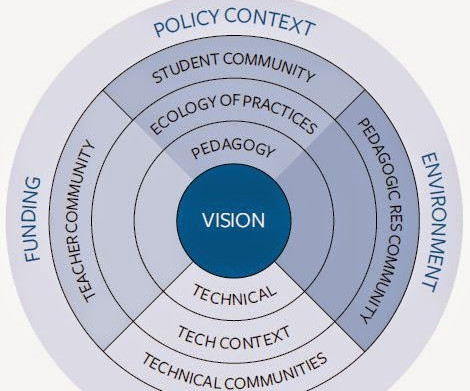 Free report durable Technology Enhanced Learning #Telearning
Ignatia Webs
APRIL 3, 2014
It is a nice, 40 page report describing three cases: The microelectronics education program The £23 million Microelectronics Education Programme (MEP) for England, Wales and Northern Ireland was established by the Government in November 1980 and ran for six years. It uses eye-tracking technology to enable coaches to analyse drivers' performance and assess their control during the simulation.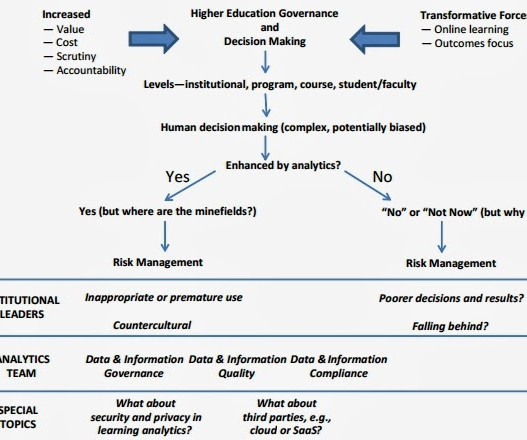 Report on risks of #learning analytics in education #educause
Ignatia Webs
FEBRUARY 17, 2014
1.Information management: the use of methodologies, techniques, and technologies that address data architecture, transformation, movement, storage, integration, and governance of enterprise information and master data management. 2. In June 2012 Educause already launched a 44 page report on possible risks and benefits of using learning analytics in Higher Education written by Randall Stiles.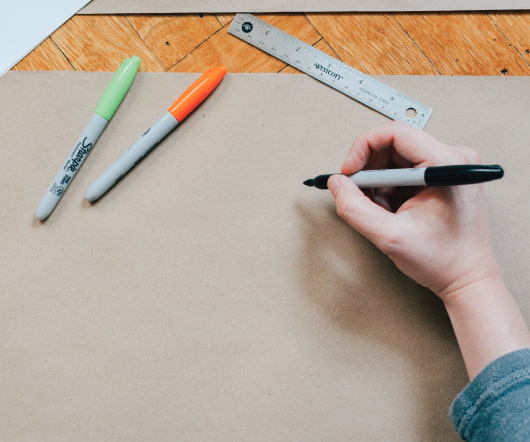 One textbook policy = bad idea. Here's why, from Jansen, Attwell and Spaull
Steve Vosloo
MAY 19, 2015
Description from the programme: Government's controversial proposal to limit textbooks to one per subject has raised alarms across disciplines. Apparently, even though the government has asked for public input on the policy-in-making, it is a fait accompli and the decision was taken some time back at an ANC conference in Bloemfontein. Rather, we should ask: do you want interactive simulations to communicate complex ideas, especially when many teachers are under-qualified to teach those ideas? The Government needs to: Focus on accountability AND capacity. Nic Spaull.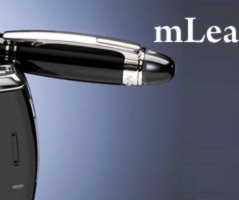 mLearning-World.com: Nokia gets educational with M4Girls pilot project. | GoMo News
mLearning World
MAY 2, 2008
GoMo News In a bold move to turn handsets into a more educational tool Nokia have teamed up with the not for profit organisation Mindset Network and the South African Government's Department of Education in order to trial a pilot project based around the Nokia 6300 handsets. GoMo News Nokia gets educational with M4Girls pilot project. In a Nokia press release they expand on their aims.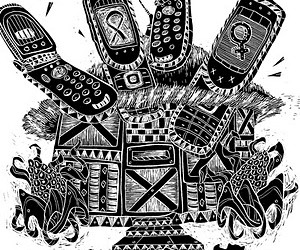 Ethics, technology and learning
Ignatia Webs
JUNE 2, 2010
Why do governments politicize education? After yet another fall of the government a different politician became minister of education, a different one though from the same political party. Becta in the United Kingdom Becta is the government agency leading the national drive to ensure the effective and innovative use of technology throughout learning. Which one's?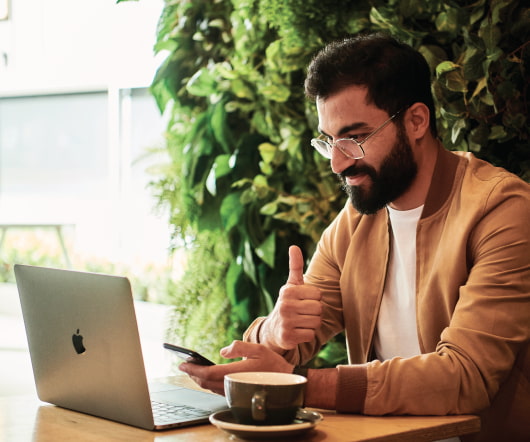 Reading the signs | Work, Learn, Play
mlearnopedia delicious
APRIL 13, 2010
There are now two whole workplace generations of finance and government people who read this way, scrolling from story to story, screen to screen. This means that a lot of the sophisticated interactions, simulations and fly-ins and outs will need to be dumped. Work, Learn, Play Notes on people, information & learning Home About This Blog Hosted by. The reason? The result? Hello.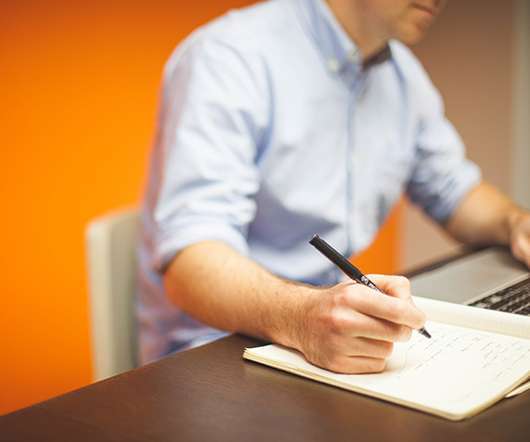 Province, industry, and university partner for mobile learning research | Tony Bates
mlearnopedia delicious
FEBRUARY 21, 2009
iCORE is providing $760,000 over five years, Athabasca University is contributing $1.6 million, Xerox Canada is contributing $310,000, and Allan Markin is contributing $450,000.' ' Written by tony2 · Filed Under Events , Technology , geolocation , mobile learning Tagged: 2009 , Alberta , Athabasca University , iCORE , k , Kinshuk , Malkin , mobile learning , Xerox Canada Comments Got something to say? et al. 2008) The Tower and the Cloud Kimberly on Laptops in lectures Blog@UOe-L » Blog Archive » Laptops nas aulas teórias?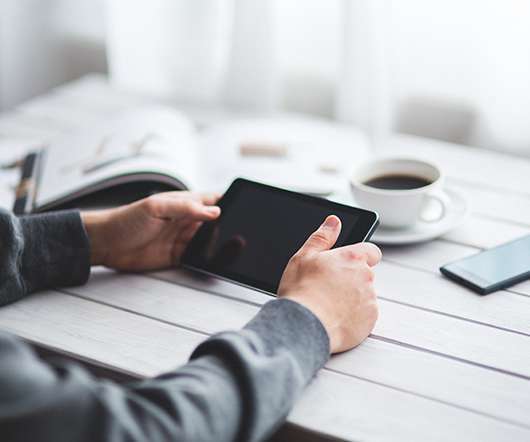 Mobile learning for K-12 students | HASTAC
mlearnopedia delicious
FEBRUARY 25, 2009
In addition, some European and Asian countries have large-scale, government-funded mobile learning initiatives. The activities include digital simulations and digital manipulatives that turn abstract concepts into real-world examples. Login or register to post comments Recent Blog Posts NY Times: "Humanities Must Justify Their Worth" Simulated Realities Presenting While The Audience Twitters Facebook Rots Your Brain 1 2 3 4 5 6 7 8 9 … next › last » New forum topics Announcement: New History and Media M.A. Submitted by John Jones on February 23, 2009 - 4:01pm.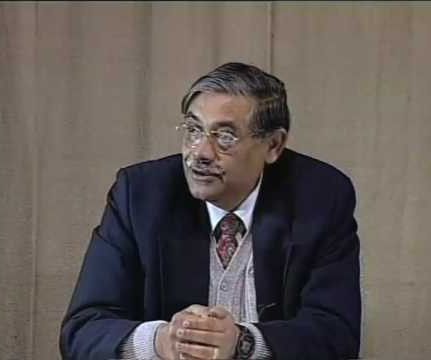 E-learning on Mobile Phones | MoSo Technology Blog
mlearnopedia delicious
JULY 26, 2010
In this the new technology plays a vital role and it offers an opportunity for learners to communicate and interact with multi-media learning resources and simulated environments. Follow me on Twitter RSS Feeds Home About MoSo Tech! Directory Technology Channel Science Channel Stores « Why were we born in the now human history, not in the past or in the future? No trackbacks yet.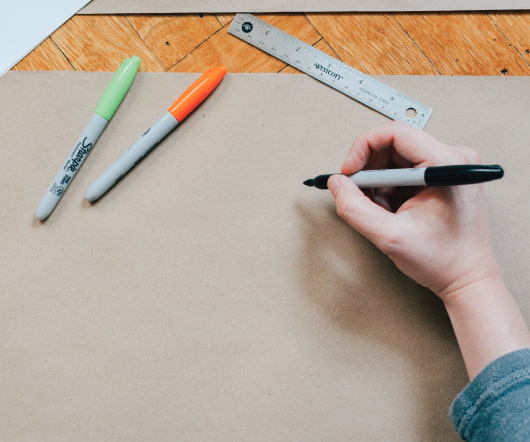 Views from the Vanguard of Using Mobile Media for Learning » Spotlight
mlearnopedia delicious
FEBRUARY 17, 2010
In " Mad City Mystery , fourth- and fifth-graders role play as doctors, government officials and environmental scientists to determine the cause of death of one Ivan Illych. (It's always good to know your local game designer has a sense of humor, and a literary one at that.) [ Watch Mad City Mystery in action. ] As the game story goes, Illych was depressed, drinking heavily and fell into a lake – but there may be other factors pertaining to his death. Mercury was found in fish that inhabit the lake. It's a dreamy kind of learning experience. The learning is fun.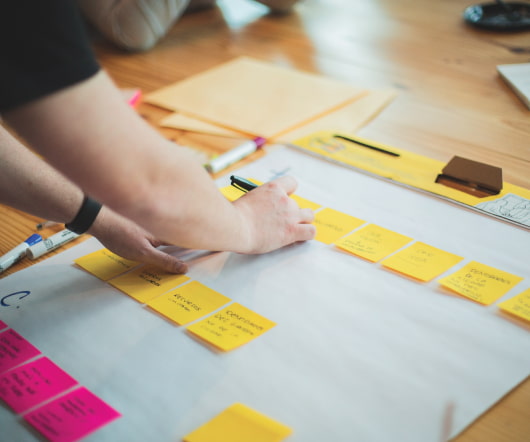 Relevant Science: "Mobile Learning: Trends and Challenges"
mlearnopedia delicious
MARCH 28, 2010
kids Skype, text, chat, use Flip cams, use web-based simulations for projects, etc. Maureen Dowd 2666 and Hillary Clinton Entropy and Government Justice Now! ¡Justicia Ahora! skip to main | skip to sidebar Relevant Science Comments and links to reports on science, and its applications. Please start submitting them now. The chat itself will begin at 2 p.m. Eastern. my 6 yr.