Trending Articles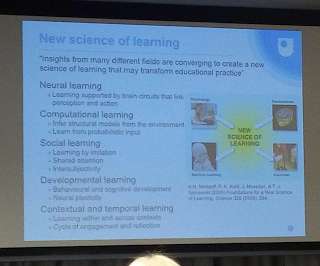 #edTech Education one on one by Mike Sharples
Ignatia Webs
OCTOBER 20, 2016
Mike Sharples gives a follow-up talk on educational technology, now with a strong focus on contemporary options. The previous talk covered EdTech from 1950-2010 and this talk looks at contemporary technology and pedagogy related to edTech. link to the full slide deck can be found at the end of this blogpost. Looking at technology. Within a year this will happen. Vavoula & Sharples (2007).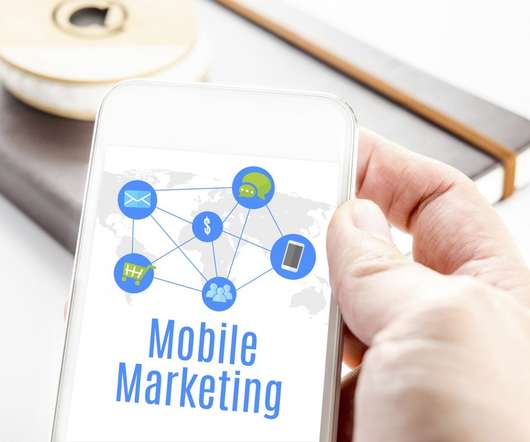 Top 5 Mobile Articles to Read This Week
Mobile Commons
OCTOBER 18, 2016
Why You Should Still Care About Your Mobile Strategy  According to a recent report by Adobe and eConsultancy shared via Mobile Marketer, "only 20 percent of companies and 11 percent of agencies have a defined mobile strategy that stretches out at least 12 months." 2.  Vote Foundation. 5.  The post Top 5 Mobile Articles to Read This Week appeared first on Mobile Commons. Industry News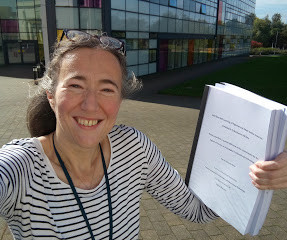 Yes! #PhD written. looking for joyful bliss once more
Ignatia Webs
SEPTEMBER 28, 2016
So, this is it. My thesis is submitted and it will now be wrapped and sent out to my examiners. For anyone interested, you can read the thesis here. have grown wiser, and become more aware of the fact that the more I learn, the less I know. Unfortunately, it also seems I lost some of my playful self… I am hoping it will come back as my mind rejuvenates after having typed for weeks on end.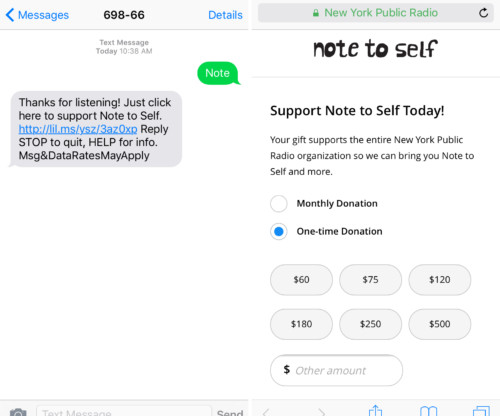 WNYC Doubles Its Mobile Donations Using "Text to Donate"
Mobile Commons
SEPTEMBER 14, 2016
Problem: WNYC Wanted Greater Contact with their Mobile Donors When organizations consider raising money over text message, they typically think of text-to-give. You know the setup. Donors text a keyword to a number, and a small donation – $5 or $10 – is automatically added to their cell phone bills. But text-to-give restricted WNYC's ability to contact people after they'd given.
More Trending