Trending Articles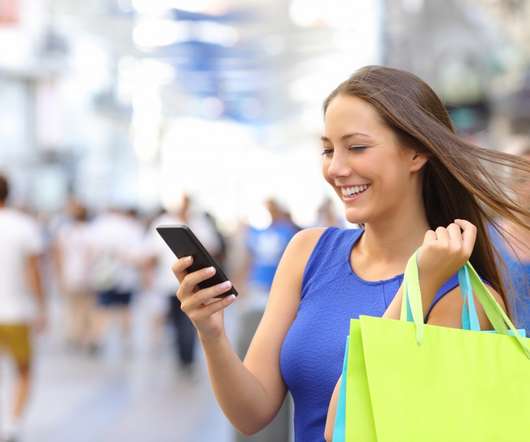 4 Key Takeaways from SalesForce's Analysis of SMS Retail Campaigns
Mobile Commons
OCTOBER 24, 2016
How often should you text consumers? What day is best to send your SMS broadcasts? Every organization that runs a mobile campaign asks itself these questions. So as a service to all of us, the SalesForce Marketing Cloud blog analyzed 14 retail SMS programs running from January to June. They came away with some fascinating findings about how retail marketers are using mobile. texts/week to 1.8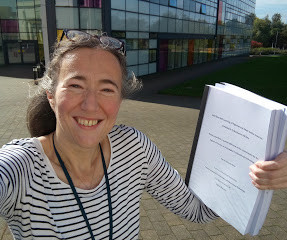 Yes! #PhD written. looking for joyful bliss once more
Ignatia Webs
SEPTEMBER 28, 2016
So, this is it. My thesis is submitted and it will now be wrapped and sent out to my examiners. For anyone interested, you can read the thesis here. have grown wiser, and become more aware of the fact that the more I learn, the less I know. Unfortunately, it also seems I lost some of my playful self… I am hoping it will come back as my mind rejuvenates after having typed for weeks on end.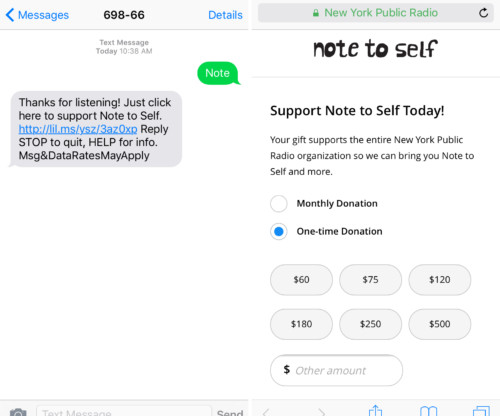 WNYC Doubles Its Mobile Donations Using "Text to Donate"
Mobile Commons
SEPTEMBER 14, 2016
Problem: WNYC Wanted Greater Contact with their Mobile Donors When organizations consider raising money over text message, they typically think of text-to-give. You know the setup. Donors text a keyword to a number, and a small donation – $5 or $10 – is automatically added to their cell phone bills. But text-to-give restricted WNYC's ability to contact people after they'd given.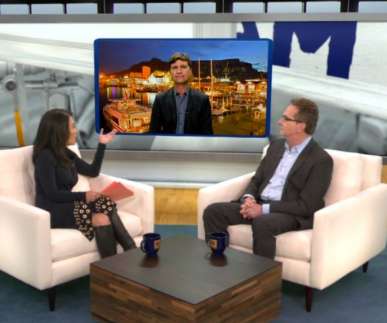 CCTV interview: Technology as a tool to transform learning
Steve Vosloo
AUGUST 31, 2016
I appeared on CCTV America along with Scott Himelstein, director of the University of San Diego's Center for Education Policy and Law and Mobile Technology Learning Center , to discuss our vision for using technology as a tool to transform learning. Here is the interview. Uncategorized cctv mobile learning pearson
More Trending